About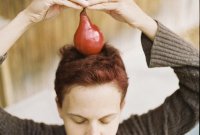 Contact:  jae at jkdrummond.com
A native New Mexican, J. K. Drummond has been influenced by many excellent local artists, the foremost being her father and teacher, David Drummond. [link will open in new window]
J.'s art training started early. Dr. Drummond attached a roll of butcher paper to a board, creating a portable drawing table with an infinite supply of paper. According to J., by the time you have filled several rolls of paper, you draw pretty well.
Her father grew up in Philadelphia, the heartland of American illustration. The artists J. was first introduced to were the great American illustrators, such as N. C. Wyeth, Maxfield Parish and Norman Rockwell.
Art education continued throughout J.'s formative years. She attended elementary school at the School for Creative and Performing Arts in Cincinnati, where she received a classic art education.
Both her formal schooling and her love of illustration focused on the human figure. J. began sneaking into college life drawing classes at the age of twelve, and filching her mother's medical books for the anatomical drawings.
Today, J. K. Drummond believes in the worth of realism, the beauty of the figure, and the utility of watercolor to express both.